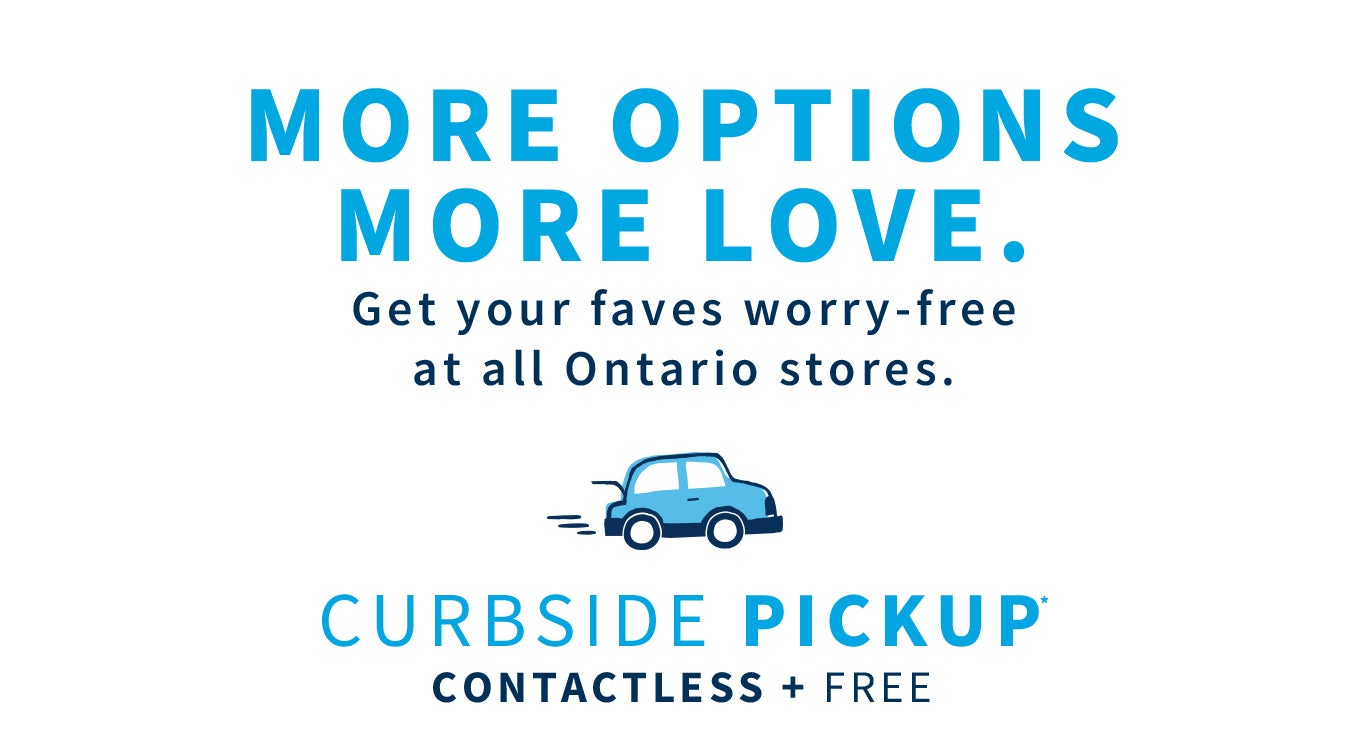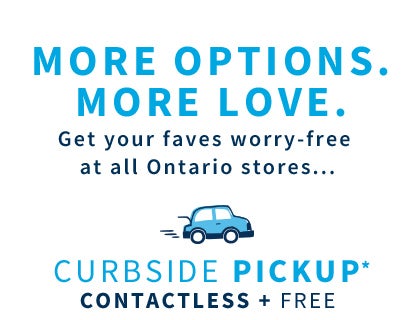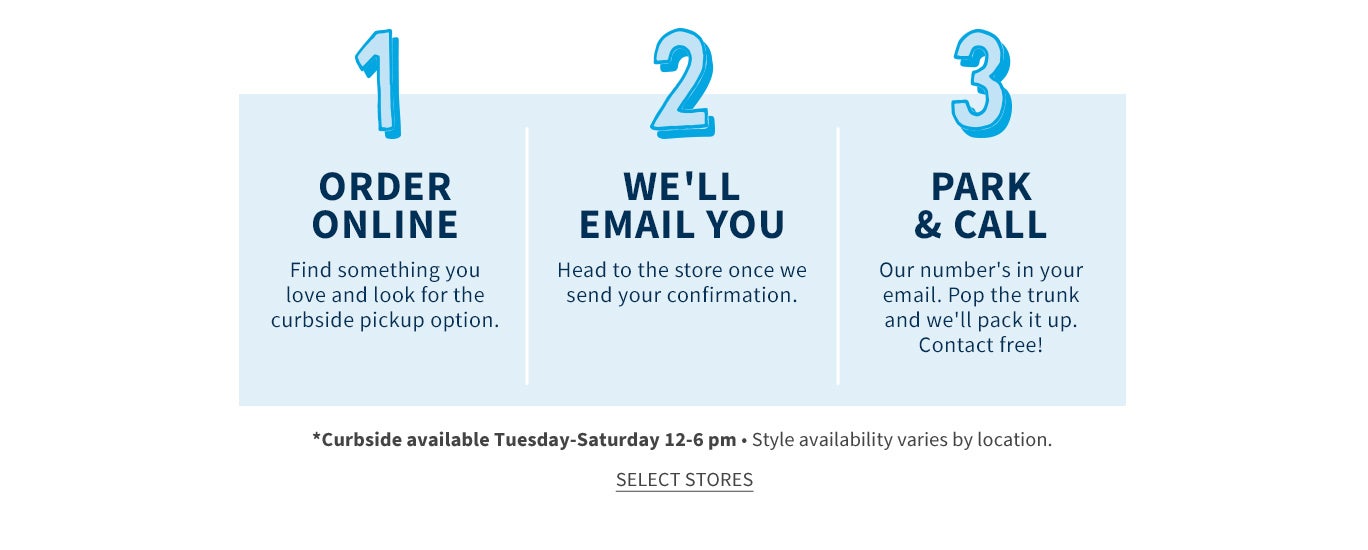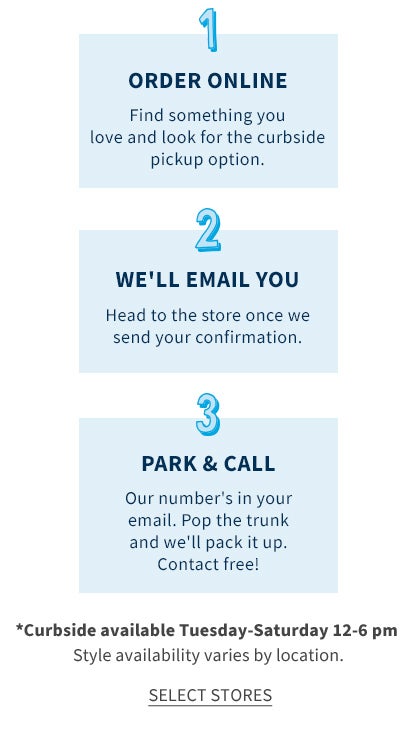 FREQUENTLY ASKED QUESTIONS
What are you doing to make sure I'm safe when I order Curbside?
Our Contactless Curbside Pickup program is designed to ensure you don't have to get out of your vehicle. Employees sanitize their hands after each customer interaction and wear a mask during the entire process of fulfilling your order. When the associate brings your order to your car, they will place your order in the trunk or backseat to comply with social distancing.
How will I know my order is ready for pickup?
When your order is ready for pickup, you will receive a Ready for Pickup email, which will include instructions for picking up your item(s).
What do I do when I arrive at the store?
For Curbside: Park and call! When you arrive, open your email confirmation and call us. Pop the trunk and we'll pack it up. Contact free!
Who can pick up my order?
You or whoever you designated as your pickup person while ordering can pick up your order.
What if I need to cancel my Curbside order?
To cancel your Curbside order, please contact a Carter's Customer Service representative at 1-844-557-2120. Please have your original payment information available when calling to cancel your order.
How do I return my order?
It's easy to return it to one of our 189 stores within 180 days. However, you cannot return your items at Curbside; once stores open, you must come into the store. To return by mail, simply print a return label from MyAccount.
How long do I have to pick up my order?
You will have 14 days to pick up your order. If you can't pick up your order within the 14-day window, we'll cancel it and refund your purchase.