At Carter's, it's been our mission to serve families with young children for more than 150 years. As we navigate and adapt to the coronavirus, we will continue to do all we can to safely serve our Carter's families.

Let's watch out for each other...MASKS ARE NOW REQUIRED IN STORE
Here's what we are doing for us and you in store and at our distribution centre: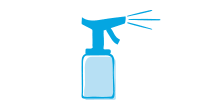 Frequent cleaning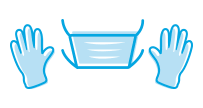 Face masks & gloves for our team and you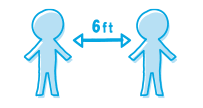 Capping the number of guests in store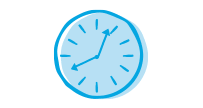 Updated temporary return policy of 180 days due to store closures in Canada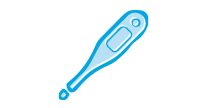 On-site nurses perform temp checks on employees at our distribution centre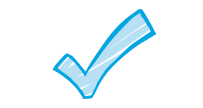 Following WHO & CDC guidelines
COVID-19 SHIPPING DELAYS
Why is my shipment delayed?
We appreciate your patience with shipping delays. Due to increased order volume and the impact of COVID-19, it may take longer for your order to arrive. Check your email for all order status updates. We'll send you an email once items are shipped from our distribution centre.
Tracking number notifications are delayed until your order is shipped from our distribution centre. Most orders will arrive within 4-10 business days but may be longer due to postal delays. We will keep you as updated as possible through email. Your shipping confirmation will include your tracking info. Please note some carriers may be experiencing delays as well. We appreciate your patience as we try to get your order to you as quickly and safely as possible.
How long will it take my order to ship?
We are experiencing temporary processing and shipping delays as we monitor and adapt to the COVID-19 situation. Shipping confirmation emails are expected to be sent 2 weeks from the time you place your order, and we're aiming to make that sooner if possible! Thanks for your patience.
Your order has not been cancelled. The authorization has just expired. Because we don't charge your credit card until your order has been shipped, you may see a notification that the payment hold has been removed. We will reauthorize your payment during this temporary delay period.
What are you doing to keep my package safe?
Here are a few things we're doing to take care of our team in the distribution centre and your order: We have frequent deep cleaning and sanitation of work stations before and after shifts. We're regularly disinfecting common areas Our on-site nurses perform daily temperature checks on employees to make sure everyone is healthy. We're constantly monitoring and adhering to protocols recommended by the WHO and the CDC.
Customer Service note: You may experience longer than usual wait times as we try to answer everyone's questions. Thanks for your patience and understanding. We will keep our FAQs as updated as possible.

WE'RE ALL IN THIS TOGETHER.